The Situational Picture of innovation activities is a tool for information and knowledge management that is used to compile topical data about the area's innovation activities and to support regional decision-making. The Situational Picture monitors phenomena related to the field of innovation that actors in the Tampere Region can influence in the short- and medium term. During the process, strategically important phenomena are also jointly identified.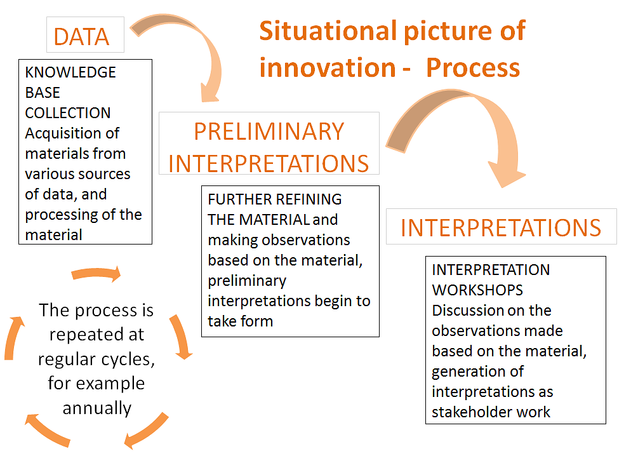 The Situational Picture is put together collaboratively by different regional actors and the process involves experts and influential persons from regional administration, higher education institutes, lobbies, innovation platforms, businesses and funding organisations. The development of the operating model and the annual process are managed by the Council of Tampere Region. In 2017, the Situational Picture process has also been labelled a European good practice as part of the international Interreg Europe-funded InnoBridge project.
The basic information on the Situational Picture is compiled by making use of open data sources and material monitored by regional actors. During the process, the aim is also to map data blind spots and new data needs as well as to search for solutions for them. In 2017, the Situational Picture working was tested for the first time by examining the new nascent ecosystem with a bio- and circular economy spearhead.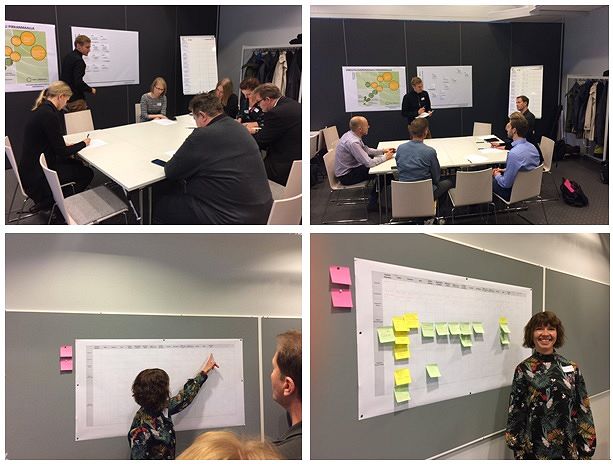 In the process of assembling the Situational Picture, approximately 120 actors from different organisations were contacted. Data assembled in 2017 has been interpreted and processed, in addition to topical events, in the following Situational Picture workshops:
Management group assembly in February
Data crush event in May
Interpretation workshop of the Council of Tampere Region personnel in June
Digital data workshop in September
Bioeconomy and circular economy workshop in September
Innovation platforms seminar in September and
Management group assembly in October.
Contacts for further information:
Petri Räsänen, Director, Innovation and Foresight
Tel. +358 3 248 1260, email: petri.rasanen (at) pirkanmaa.fi
Henrika Ruokonen, Analyst, Innovation, Foresight and Regional Development
Tel. +358 3 248 1247, email: henrika.ruokonen (at) pirkanmaa.fi