The Situational Picture of Innovation presents up-to-date information on innovation activities in the Tampere Region. Conducted each year, a review of the Situational Picture monitors phenomena which Tampere Region operators can influence in the short and medium-term. Strategically important phenomena are also jointly identified during the Situational Picture process. The Situational Picture is part of the Tampere Region information management process, which serves to support regional decision-making processes.
The situational picture is put together by a group of experts and the movers and shakers from regional administration, HEIs, lobbies, innovation platforms, businesses and funding organisations.
The database for the Situational Picture consists of open data and material gathered by innovation operators in the region. An effort is made to develop and expand the Situational Picture every year. Approximately 50 indicators are constantly being monitored. In 2016, work on the Situational Picture included the use of a new tool, the Vainu cloud service, which offers a new possibility for monitoring the Finnish business sector using and combining open data.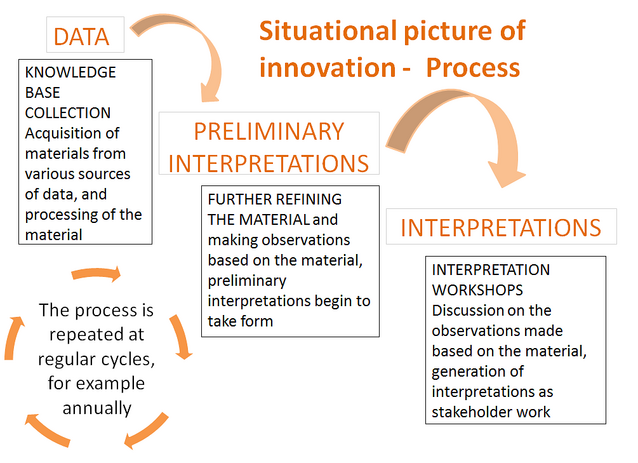 The data collected was interpreted and processed in joint workshops and other current events held in 2016:
A data crush event for statistical experts, in May
Management group start workshop, in May
RDI workshop, in August
Platform policy development group, in September
Growth company and startup workshop, in September
Tampere Region business group,in October
as well as discussions with representatives of various innovation platforms during the spring and summer. Read more: Summary of workshops 2016
Some 50 actors were contacted during the year to help with putting the Situational Picture together.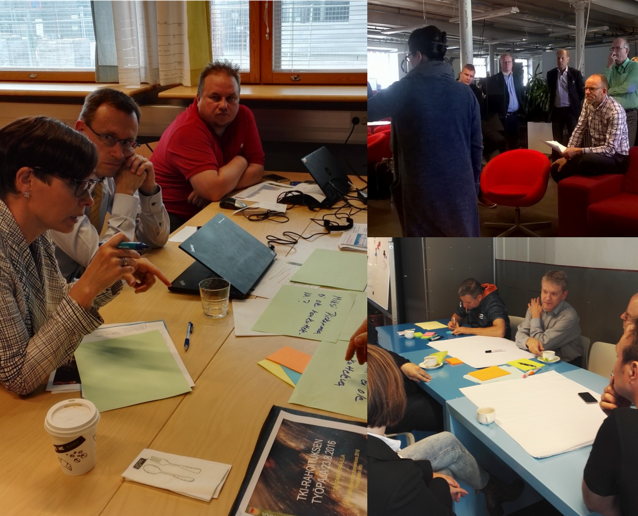 Contacts for further information:
Petri Räsänen, Director, Innovation and Foresight
Tel. +358 3 248 1260, email: petri.rasanen (at) pirkanmaa.fi
Henrika Ruokonen, Analyst, Innovation, Foresight and Regional Development
Tel. +358 3 248 1247, email: henrika.ruokonen (at) pirkanmaa.fi